Types Of Home Heating Systems
Heating Systems for Your Boulder Home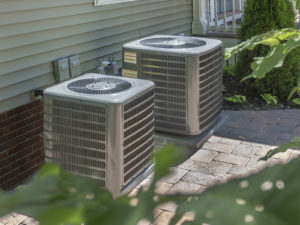 With all the changes happening in the "energy efficiency" world today, having the right home heating system can be critical—to your daily comfort and your wallet. The U.S. Department of Energy (DOE) recently released new efficiency standards, a proposed minimum efficiency standard for furnaces, which are found in about 40 percent of U.S. homes, making them the most prevalent heating equipment in America. Makes you think a bit about your home heating system?  Is it efficient? Up to date? Costly or efficient?
We at Marmot Heating, Cooling & Plumbing in Boulder thought it would be helpfl to provide you some basic knowledge on just what goes into heating your home.
Heating Systems for your Boulder Home
Furnaces
Furnaces are the most common home heating systems in North America.  Typically a furnace blows heated air through ducts into the rooms of a home.  This is called forced air distribution.  Furnaces can be powered by electricity, natural gas, or fuel oil.  Control for furnaces come via thermostats.  Now, thermostats alone have come a long way recently with so many makes and models with all the bells and whistles down to a bare bones model that they deserve a blog post of their own.  We have worked with all brands of furnaces from our inception so our staff is incredibly familiar with all repair situations.  We are very happy to assist in choosing a new furnace, installing furnaces, or handling maintenance and repairs as needed.
Boilers
Boilers are like a water heater generally powered by natural gas or heating oil, gas-fired boilers being relatively common.  They distribute heat via hot water or steam passing through radiators or other devices throughout the home rather than the fan/duct system.  The cooled water then returns for reheating.   Hot water systems are often called hydronic systems.  Boilers that circulate heated water via a floor system is known as radiant heating which we will discuss separately.  A benefit of using a boiler to heat your home is air movement.  Using heated air created a "drafty" kind of feel which may be nice during the hot summer months when cooling, but can feel less than ideal during the colder winter months.  Plenty of Boulder area homes are heated by boilers so we've had our share of experience with boiler installation and repair.  We consider ourselves boiler experts so if you have any issues, we can help!
Heat Pumps
Heat Pump Systems run off an electrical system and move heat as needed.  Most heat pumps use forced warm-air delivery, collecting heat from the air and distributing. Heat drawn from the ground is called geothermal and pull heat from underground.  Air-to-air source heat pumps are significantly cheaper and easier to install but geothermal pumps are much more efficient and are a good option for those planning to stay in the same property for a very long time (or have a strong desire to live more sustainably) to justify the expense of installation.
Direct Heat
This includes things like space heaters and includes wall mounts, free standing and floor heaters.  They have relatively small heat output and obviously require no ductwork or much installation.  They can only heat one room, are generally cheap to buy but quite costly to run.  Only with a lack of other options would we ever recommend using this form of house heating system.
Radiant Heat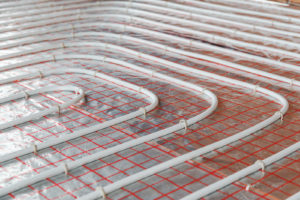 Radiant heat is another form of water or steam heating.  It circulates warm water in tubes under the floor. It is very comfortable, doesn't disturb the air, is extremely quiet, and very efficient.  Radiant heated floors tend to distribute heat more evenly than air (which can rise quite quickly leaving your toes in the cold zone!).  The cons of using radiant heating are the installation is costly, and it can limit your choice in flooring as you wouldn't want to cover or "blanket" your heat source.  If you're considering radiant heating for your home, give Marmot in Boulder a call.  We've installed plenty of radiant heating systems in Boulder homes and can offer advice, a proper cost estimate, and the best installation team.
This winter, if you have any home heating issues, or concerns, furnace repair or replacement needs, please think of Marmot and let the home heating experts work for you! 303-532-7277