Niwot Plumbing, Heating, and Air Conditioning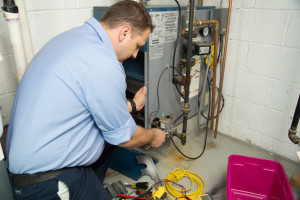 Marmot Heating, Cooling & Plumbing provides Niwot, Colorado with the best HVAC and plumbing services around!  We are the heating and cooling technicians of choice.  We are the plumbers of choice.
Our mission is to provide the highest level of customer satisfaction with the highest level of service (guaranteed!) to our Niwot customers.  Finding a quality HVAC technician or plumber can be difficult.  There are plenty of people claiming they can do furnace repair or AC repair.  And there are just as many claiming to be plumbers.  But at Marmot you get the real deal–master plumbers with years of experience and training.  Heating and Cooling experts that can install, service, or repair any brand of furnace or air conditioning unit.  We do all of this with top-notch customer service and at a price you can afford!
We are a locally owned and operated business who cares about our ongoing reputation.  We are here to win your business and keep it.
Our Niwot HVAC Services:
Furnace Repair, Service, or Installation
Air Conditioner Repair, Service, or Installation
Evaporative/Swamp Cooler Repair or Service
Radiant Floor Heating, Hydronic Heating
Wall Mounted Heating/Cooling Installation and Repiar
Exhaust Fans
Plumbing Service in Niwot Includes:
Emergency Plumbing
Residential Plumbing Repair and Installation
New Construction, Plumbing Inspections
Drain Cleaning
Sewer Line Cleaning and Camera Inspection
Hot Water Heaters
Sump Pumps, Sewage Ejectors
Water Softeners