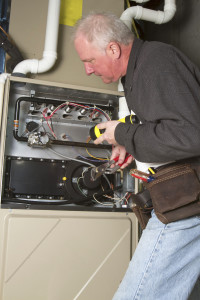 If the heat in your residential or commercial property is not turning on, the professional staff at Marmot Heating, Cooling and Plumbing in Boulder is available around the clock to make emergency service calls to repair your furnace immediately. Often, heating problems cannot be predicted but below are some common indications that your furnace needs repaired before shutting down completely!
5 Warning Signs for Needed Furnace Repair
Diminished Output– When the overall airflow coming from the vents seems reduced, a dirty or clogged filter is most likely causing the reduction.
Inconsistent Temperatures– When one area of your home or business is not as warm as another spot, most likely a faulty thermostat is to blame.
Strange Sounds– Odd noises, such as rumbling or squeaking, emanating from the furnace points to a broken mechanical part like a belt or bearing.
Continuous Cycling– If the unit constantly turns off and on, or the blower keeps running, then there might be a problem with the limit switch, filter or thermostat.
Increased Heating Bill– Higher than expected energy costs indicate that your furnace is not operating at its optimum efficiency.
Lack of regular maintenance might result in problems or breakdowns that could be prevented with an annual service call. Besides identifying potential trouble caused by normal wear and tear from the operation of your furnace, maintenance services will also keep the unit running efficiently and safely. Changing air filters monthly goes a long way in maintaining your furnace, but service performed by a trained HVAC technician will address many other essential components such as combustion and blower alignment.
If you suspect mechanical, ignition or gas problems with your furnace, be sure to seek professional repair help from the experienced and knowledgeable staff at Marmot Heating, Cooling and Plumbing in Boulder.