Marmot Heating, Cooling & Plumbing does furnace maintenance, service, repair, and installation.  Our heating system experts are highly skilled and experienced in all types and brands of furnaces and other heating systems.  Our prices are competitive and we are a Carrier brand certified representative.
Furnace Repair & Service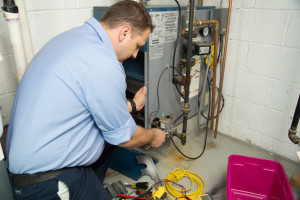 Any heating system or furnace needs regular maintenance for system efficiency, air quality and to prolong the useful life of the entire system.  It's more than just changing out a filter.
Let Marmot Heating, Cooling & Plumbing perform a complete inspection service which will include the pilot light, gas valve, ignitor and thermocouple, combustion chamber, blower motor and bearings, flue, air filtration, wiring, air ducts and more!
Marmot is capable of handling any furnace or heating system needs you might have.  Call us today for a free estimate on furnace repair, maintenance, or a new furnace installation in Boulder or the Colorado Front Range.