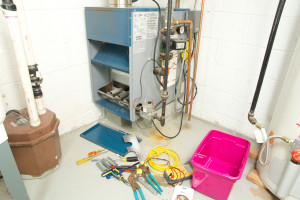 Marmot Heating, Cooling and Plumbing in Boulder has been doing new furnace installation for both residential and commercial customers along the Front Range for decades. We are a Carrier certified representative but have experience working with all brands of furnaces and promise to help you make a high-quality investment in your new heating system.
4 Considerations for New Furnace Installation
Capacity– Furnaces that are either too small or too large for your home or business will not heat your space efficiently. Call in an HVAC professional to accurately calculate the heating requirements for your square footage, amount of insulation and other factors.
Air Quality– Some models offer features such as attached humidifiers and top-of-the-line filters that you may want to look for if improving the air quality in your space is a priority.
Efficiency– Pay particular attention to the Energy Guide label to see what the unit's Annual Fuel Utilization Efficiency rating is (the higher, the better) and its annual energy cost estimate.
Thermostat– The furnace's AFUE and SSE (Steady State Efficiency) ratings are only half of what accounts for the system's overall efficiency- the other half is the thermostat. Be sure to get a programmable unit with options that will work with your schedule in order to reduce your heating bill.
The highly trained HVAC professionals with Marmot Heating, Cooling and Plumbing in Boulder will complete any new furnace installation with expertise and attention to detail to ensure the manufacturer's warranty will be valid for any future claims. Don't go another winter dealing with a failing unit or waste anymore money on inefficient heating bills- call Marmot today for a free estimate on new furnace installation!