Air Conditioner Installation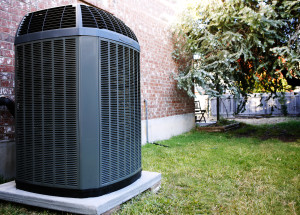 Replacing or installing a new central air conditioning system is a considerable investment in your residential or commercial property. With years of experience in the HVAC industry, the professional staff at Marmot Heating, Cooling and Plumbing of Boulder has the knowledge to guide your purchase of a new high quality air conditioner and the expertise to install the system efficiently.
5 Factors to Consider with New Air Conditioner Installation
Size: How much square feet your home or business has will determine what capacity unit is needed. Our contractor will calculate the necessary amount of BTU's to meet building codes based on square footage and other factors such as number of windows and height of ceilings.
Location: The condenser will need to be placed in a shady, open area so as not to overheat or block airflow.
Ducts: New ducts may be required, and existing ductwork needs to be inspected for properly sealed seams and joints.
Efficiency: Consider models with a high Seasonal Energy Efficiency Ratio that will save you money on energy bills, and rebates may also be available.
Cost: There are many makes and models of AC units on the market- let our knowledgable staff guide you in making this worthy investment in your comfort.
Although a new air conditioner may be a substantial upfront cost, it is one that will add value to your home or business. The experienced professionals at Marmot Heating, Cooling and Plumbing in Boulder will help find the highest quality system in your budget and install the unit expertly so you can rest assured that it will operate at peak performance for many years to come. Call us today for a free estimate on installing a new air conditioner to start enjoying your space in cool comfort!